High school students involved in Student Council have an impact on OHVA students, staff and families.
Student Council Purpose:
The purpose of student council is to act as a vehicle of communication between students, faculty, surrounding community and school administration.
What does Student Council do?

Work with the student body to make OHVA an even better place!
Organize Regional Outings (required: 1 in first semester, 1 in second semester)
Participate in Service Projects (required: 1 in first semester, 1 in second semester)
Promote the dances (November and May in Columbus, OH)!
Would you like more information?
Click this link to attend the informational meeting ->

Student Council 2017-18 Informational Meeting
Are you interested in joining student council? Send a Email to the Student Council Advisor, Mrs. Julie Keaton including the information below:
Your first and last name
Your grade (9th, 10th, 11th, or 12th)
Number of years have you attended OHVA
Extra-curricular activity you are involved in (any OHVA club, any K12 national club, any community club, group or organization)
County you live in
Would you like to meet some AWESOME people? There are events and activities across the state. Click on the "All Student Council Activities" link below to find more Information!Click here for
->

Student Council FAQs (Frequently Asked Questions)

Click here for
->
Core Officer Requirements Click Here
Fall Dance - October 26, 2018 from 6 – 11 p.m. in Columbus
Spring Dance - May 3, 2019 from 6 – 11 p.m. in Columbus
Regional Council Information
Region
with Meeting Dates and Times



NorthWest -
NorthEast -
SouthWest -
South Central -
SouthEast -

Advisor(s)


NorthWest - Mr. Jeremy England and Ms. Lisa Ragland
NorthEast - Mr. Paul Wulff
Central - Mr. Shane Valentine
SouthWest - Ms. Greta Brunner and Mr. Dwight Shaw
South Central - Mrs. Julie Keaton and Mrs Joli Taylor
SouthEast - Mrs. Julie Keaton
---
Powered by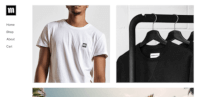 Create your own unique website with customizable templates.